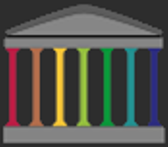 The Open Semantic Framework Academy YouTube channel has just been released this morning.
The Open Semantic Framework Academy is a dedicated channel for instructional screencasts on OSF. Via its growing library of videos, the OSF Academy is your one-stop resource for how to deploy, manage and use the Open Semantic Framework. OSF is a complete, turnkey stack of semantic technologies and methods for enterprises of all sizes.
All the aspects and features of the Open Semantic Framework will be covered in this series of screencasts. Dozens of such screencasts will be published in the following month or two. They are a supplement to the OSF Wiki documentation, but they are not mean to be a replacement.
Intro to the Open Semantic Framework (OSF)
This kick-off video to the OSF Academy overviews the Open Semantic Framework platform and describes it in terms of the 5 Ws (welcome, why, what, when, where) and the 1 H (how).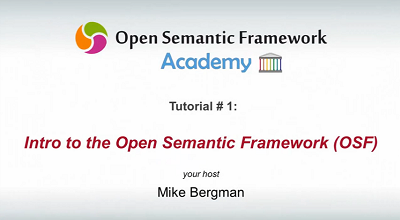 Installing Core OSF (Open Semantic Framework)
This screencast Introduce you to the Open Semantic Framework. Then it will show you how to install OSF using the OSF Installer script on a Ubuntu server. Finally it will introduce you to the system integration tests using the OSF Tests Suites.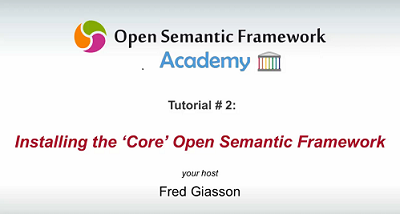 Open Semantic Framework Web Resources
This screencast will show you all the web sites that exists to help you learning about the Open Semantic Framework. Such websites are the OSF main site, the OSF Wiki, Mike Bergman and Fred Giasson's blogs, demo portals such as Citizen DAN, NOW, MyPeg, HealthDirect and Pregnancy Birth and Babies.